Until I discovered the secrets of Healthy Living, I was an overweight and under-confident person who could not even wear clothes of her choice.
But now, I just don't feel physically fit but I feel more confident and Positive than ever!
So from my own experience and learning's I decided to launch this simple and effective "Transformation Program" for you.
How can this
program help you?
You don't have to worry about what to eat, When to eat, How much to eat because with us you get-

Well crafted customized Diet Plan every week (No Starving. Simple Home Made food)

Fixed Workout plans (Gym/Home)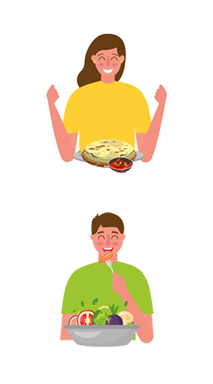 Special Diet Plans for PCOD, Diabetes, Thyroid etc.

Become a part of our closed community group and connect with like-minded people
On a mission to make people
fit and healthy